Quique Dacosta presents
#UNDERPLEASURE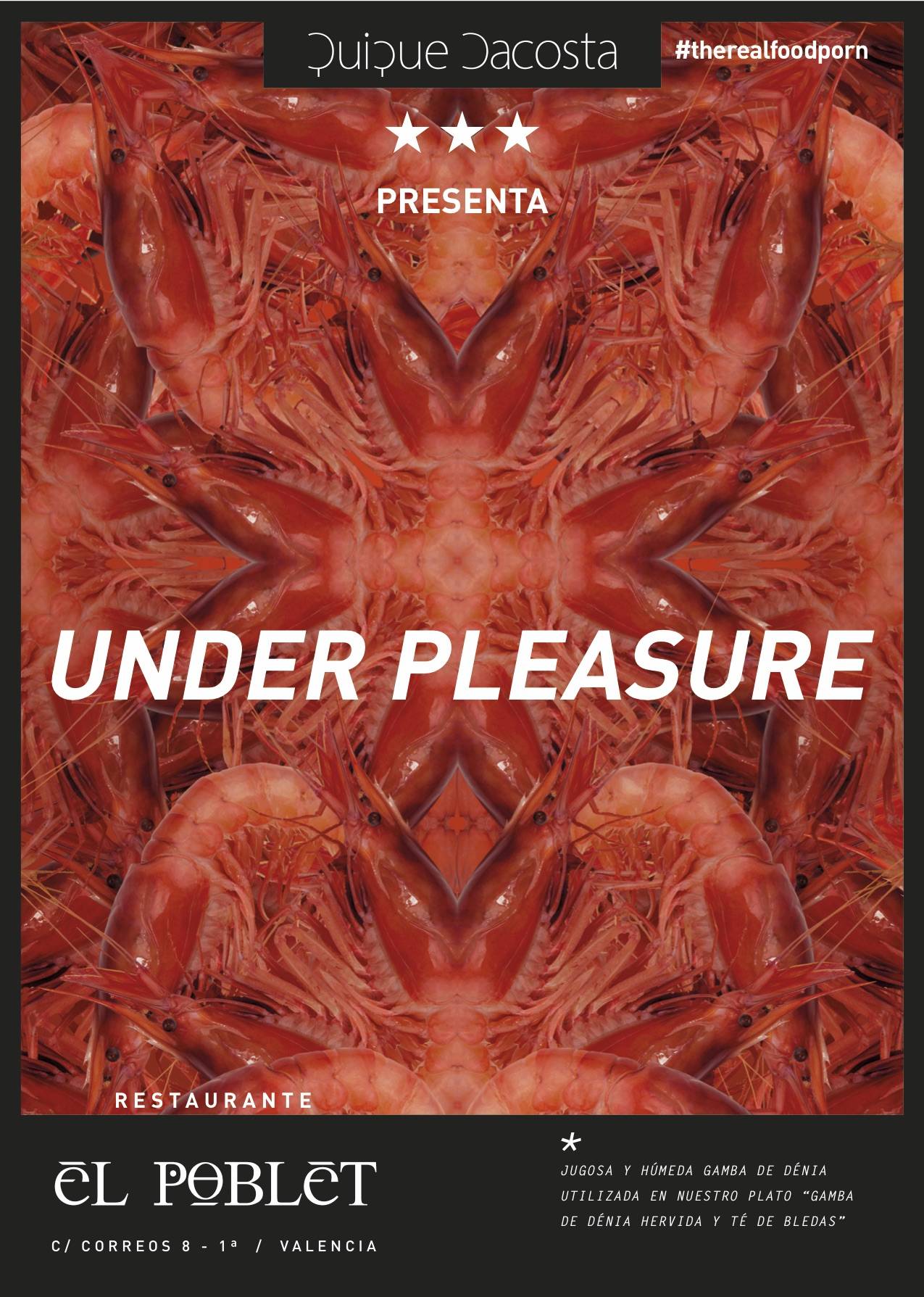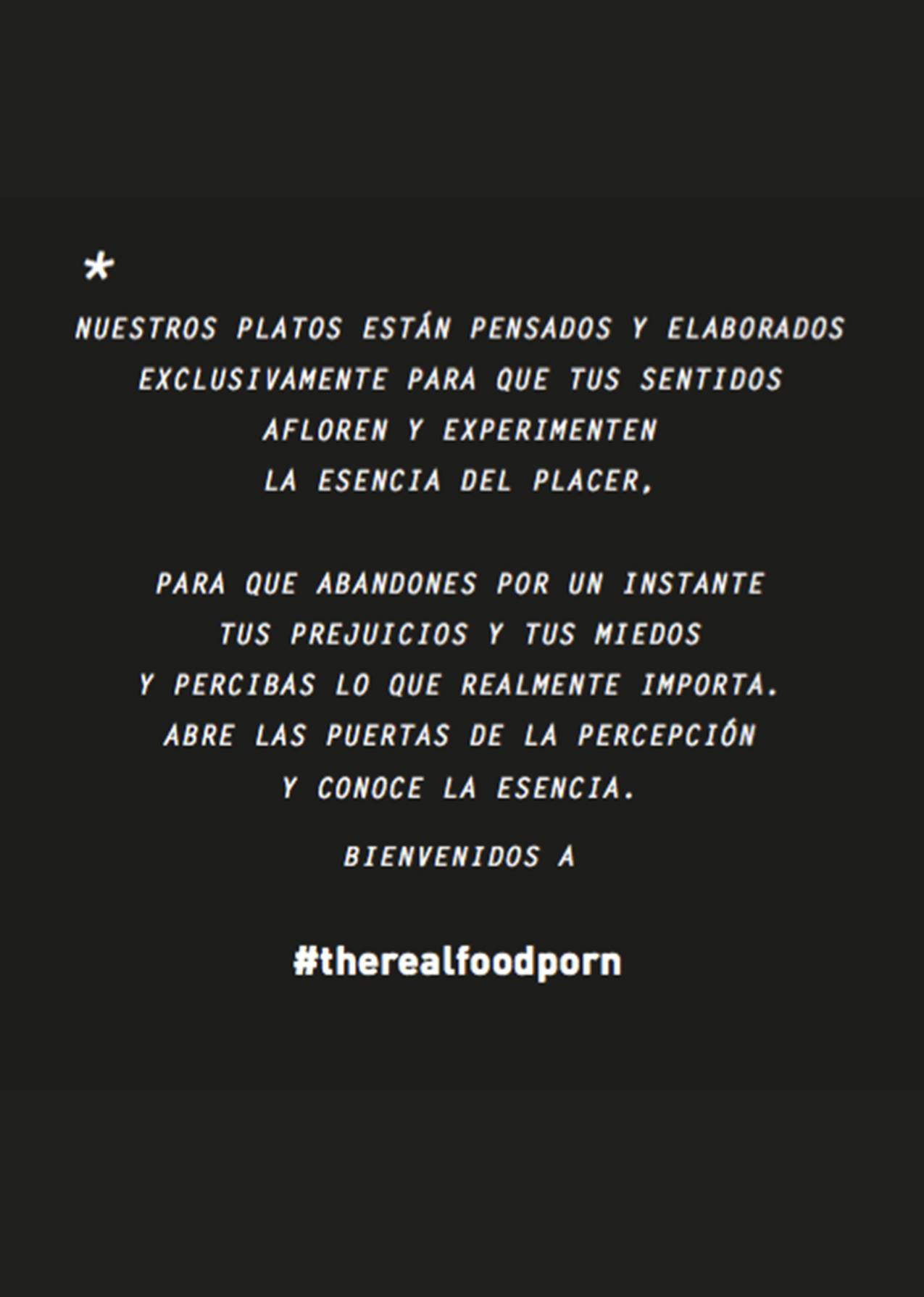 "You will love the pleasure of eating above all things"
At El Poblet all our activity revolves around your enjoyment.
We move to move you.
And although we don´t like to tag, with we enjoy this hashtags:
#therealfoodporn is the pleasure of eating.
#underpleasure describes the feeling
that invades you when you are in El Poblet.
Sensuality, elegance and dare define the experience.
Each dish is designed to bring out the senses.
Let yourself be carried away and live the moment,
every flavor, every smell in the experience we offer you.
Interpret, record in your memory #therealfoodporn.
Photograph the creativity of the product,
keep it in the retina and in your perception.
#therealfoodporn is enjoyment,
is to seek the moment of happiness
through the palate.